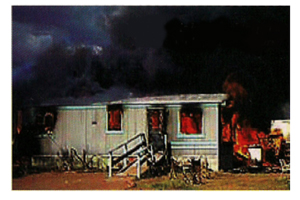 Suscribe Today!
If you need to renew your subscription, click here and you will be re-directed.
We address this notice to you today, with specific attention to residents of unincorporated Pinal County in the surrounding Casa Grande Valley. We are informing you that you may not be covered for fire protection services from this responding fire department, unless you are a pre-paid fire protection subscriber of our service.
If you have established your property as a current prepaid subscriber of our fire protection service, please disregard this notice and thank you for your continued support! If you are not familiar with subscription funded fire protection, I encourage you to please read further.
Areas surrounding the Casa Grande Valley (Areas outside of AZ. City Fire District, North of Eloy or South and West of Coolidge) are areas served by Regional Fire & Rescue Dept., and located in the unincorporated areas of the County and do not lie within any incorporated city, or an established Fire Protection District. Taxes you pay do not support fire protection services in this area. You must establish this service on your own.
Membership as a pre-paid fire protection subscriber is required to avoid our charging you, the home or property owner with hourly fee-for-services billing for our response to an emergency. If not previously made aware, you should now be informed that for the safety of your family and/or your property, Regional Fire & Rescue Department, Inc., has been organized to provide you with fire protection and emergency medical/rescue services.
Having an emergency situation occur that requires you to call 911 for help tonight, or tomorrow…is not the time to learn of this situation.
Non-subscribers who have not pre-paid for a membership subscription are charged hourly for manpower and equipment that responds to your emergency. We charge a $425 minimum for incidents less than one hour, and as much as $45 per hour, per firefighter, and $650 per hour, per apparatus for larger incidents. Subscribers are not charged this hourly rate, or any additional charges whatsoever. Hourly charges have previously resulted in hundreds to many thousands being charged to a non-subscribing homeowner, dependent upon the size and scope of the emergency incident that occurred. Your homeowners insurance does not cover this expense!
To avoid this situation, we encourage you to become a pre-paid subscriber of our fire protection service by contacting us today to obtain a quotation to establish this protection. You may begin by obtaining an Enrollment Form and providing that to our office to begin your subscription enrollment. Subscribers pre-pay an annual fee based upon your under roof square footage (including all porches, garages, outbuildings and Barns, if any) as a basis for calculating the annual subscription rates, beginning at $154.00 per year up to 1400 square feet, along with a one-time $30.00 membership enrollment fee. Hourly fees only add insult to injury in a time of personal and financial crisis. To the average homeowner, being charged for an ambulance, or even a helicopter evacuation can be quite overwhelming to personal finances. Paying a comparatively low fee once per year, will help you avoid a similar situation should a medical/rescue, or fire related emergency occur on your property.
Over the course of 15 years of service in Central Pinal County, we have recognized the potential for increases in demand for services and conversely, the potential for this fire company to grow stronger. Yet, we hear of many concerns from residents who remain uninformed or are unaware of this requirement to fund their fire protection independently. This information is provided to you in an attempt to inform residents of this situation, and to obtain your financial support to make us as strong as possible in order to be well equipped and well staffed to respond to future emergencies.
Regional Fire currently provides the full array of professional services and includes rescues during floods, hazardous materials spills or releases, and even suspected Africanized Bee Attacks. Pre-paid subscribers are provided additional value added services at no additional charge. These include Vehicle and Home Lockout assistance, Poisonous Reptile Removal, Suspected Africanized Bee Hive removal, Fire & Safety Inspections. We also provide Fire inspections, CPR training and fire extinguisher classes for commercial businesses, group homes or home health care centers who become fire protection subscribers, as examples.
We hope that by providing you with this information today, we may look forward to receiving a call from you at (520) 723-4680 to answer any of your questions, or to possibly assist you with making the right decision to subscribe for fire protection services. With no tax-base income to support this service, you can only expect us to be as strong and as capable as the related financial support we receive. It is with homeowners or business owners like you in the community that can provide us the support to provide this service.
"PRINT FIRE PROTECTION ENROLLMENT FORM"

Mail completed form to:
7951 W. McCartney Road
Casa Grande, AZ 85194
VIEW COVERAGE MAP HERE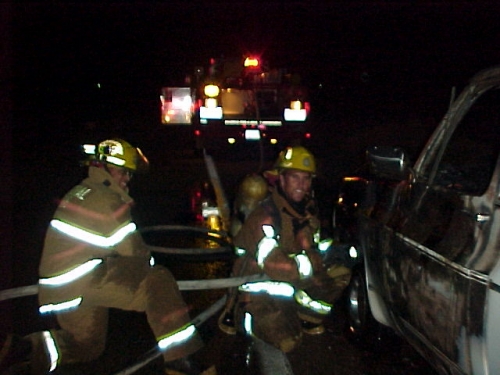 Rates for subscribers
The following rates shall be charged for annual membership services. Memberships for properties based upon under-roof square footage must include all buildings, living areas, basements, garages, storage buildings, and barns or outbuildings. Contiguous unimproved land up to five (5) acres included at no extra charge.
Single Family Residential Property (Mobile Homes 1980 & Newer)
| | |
| --- | --- |
| Square Feet: | Annual Rate: |
| 0- 1,400 | $154.00 |
| 1,401- 1,700 | $187.00 |
| 1,701- 2,100 | $231.00 |
| 2,101- 2,600 | $286.00 |
| 2,601- 3,200 | $352.00 |
| 3,201- 3,700 | $407.00 |
| Over 3,701 Sq. Ft. | $30.00 + $.11 PSF |
Mobile Home (Residential Use 1979 & Older)
| | |
| --- | --- |
| Square Feet: | Annual Rate: |
| 0- 1,000 | $150.00 |
| 1,001- 2,000 | $180.00 |
| Over 2,000 Sq. Ft. | $225.00 |
Commercial Property
| | |
| --- | --- |
| Square Feet: | Annual Rate: |
| First 1,000 Sq. Ft. | $350.00 |
| 1,001- 50,000 | $350.00 + $.11 PSF |
| 50,001- 100,000 | $5,390 + $.950 PSF |
| Over 100,000 Sq. Ft. | $9,405 + $.850 PSF |
Unimproved Land
$100.00 for the first acre or portion thereof.
$10.00 per contiguous acre, after the first acre.
Each membership shall be subject to a registration fee of $30.00. Re-enrollment of all cancelled memberships that have lapsed by reason of non-payment for a period of 30 days after the expiration date shall be subject to the $30.00 re-enrollment fee upon written notice of cancellation to the member by Regional Fire & Rescue Department.
RECENT NEWS
NOW HIRING!
- RFRD is currently accepting applications for Reserve Firefighters.
ONLINE SUBSCRIPTION RENEWAL!
- Online subscription renewal is now up and running! Save money, pay online!
Call Volume
| Incident Type | 2010 | 2009 |
| --- | --- | --- |
| Fire | 16 | 18 |
| False Alarm | 27 | 41 |
| Vehicle Fire | 16 | 18 |
| Vegetation Fire | 8 | 7 |
| BLS Calls | 93 | 76 |
| ALS Calls | 12 | 17 |
| Vehicle Accidents | 26 | 40 |
| Vehiche Extrication | 1 | 5 |
| Rescue | 17 | 0 |
| Hazardous Materials | 14 | 15 |
| Service Calls | 123 | 115 |
| Other | 0 | 58 |
| TOTAL CALLS: | 353 | 410 |