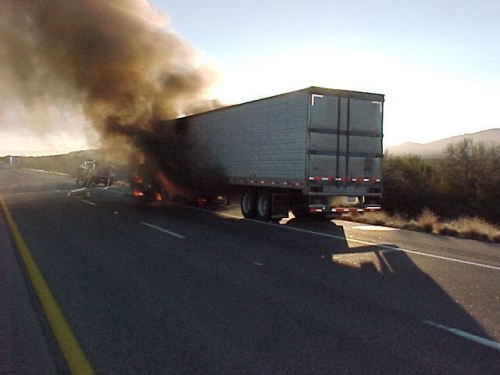 WELCOME TO REGIONAL FIRE!
RFRD has been proudly serving portions of unincorporated Pinal County known as the Casa Grande Valley for 17 years! Established in 1995, we currently operate out of one fire station located at the intersection of McCartney Road and Overfield Road, one mile south of Central Arizona College in the north east Casa Grande area.
RFRD is an IRS non-profit, and public charitable organization. WE ARE NOT FUNDED BY TAX DOLLARS, but funded by home and business owners who subscribe (pre-pay) on an annual basis to establish fire protection service. Our department consists of four full time firefighters, along with the Fire Chief, Assistant Fire Chief, one administrator and up to 16 reserve firefighters who are paid on a "paid per call" basis.
Thank you for visiting our newly designed site. We strive to make each page informational and enlightening. If you have any questions, comments, or concerns, please email us or feel free to call us at the fire station: (520) 723-4680. Enjoy your visit!
Firefighter of the year award
Former Firefighter Miller of RFRD, who currently works for Casa Grande Fire Department was awarded firefighter of the year on September 7, 2000. Firefighter Miller performed a life-saving rescue at 40,000 feet.
Miller spent three hours administering oxygen and basic life support interventions to keep the 5 year old unconscious child breathing.
RECENT NEWS
NOW HIRING!
- RFRD is currently accepting applications for Reserve Firefighters.
ONLINE SUBSCRIPTION RENEWAL!
- Online subscription renewal is now up and running! Save money, pay online!
Call Volume
| Incident Type | 2010 | 2009 |
| --- | --- | --- |
| Fire | 16 | 18 |
| False Alarm | 27 | 41 |
| Vehicle Fire | 16 | 18 |
| Vegetation Fire | 8 | 7 |
| BLS Calls | 93 | 76 |
| ALS Calls | 12 | 17 |
| Vehicle Accidents | 26 | 40 |
| Vehiche Extrication | 1 | 5 |
| Rescue | 17 | 0 |
| Hazardous Materials | 14 | 15 |
| Service Calls | 123 | 115 |
| Other | 0 | 58 |
| TOTAL CALLS: | 353 | 410 |